I recently told you about the website
http://www.mealmakeovermoms.com/
which is a website written by two registered dieticians/moms with lots of great recipes as well as tools to arm your arsenal to improve your family's eating habits. I just ordered their cookbook and am really excited to read it from cover to cover as soon as it arrives.
I was so excited to learn that these sneaky and healthy moms have been selected as on of the 50 Best Mom Food Blogs on the internet by Babble.com. I thought that I would include the link here so that you could check out some of these great blogs. I have started reading through some of them and "wow" there is so much information out there that it is a little overwhelming. Maybe we should divide and conquer to be able to check them all out. Here is the
link
.
Not all of these blogs are super healthy recipes, but they are all about making food with love in your own home. Please let me know if you find a particular blog that peaks your interest or has information that you find particularly valuable.
Enjoy devouring all of this great reading!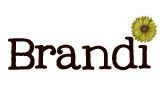 .